Purina Wind and Rain Hi-Mag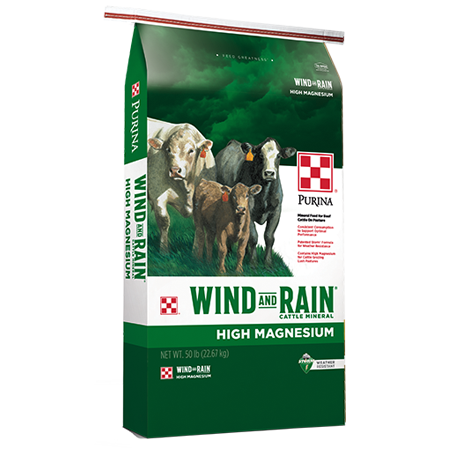 Purina's Wind and Rain High Magnesium Mineral is designed for cattle grazing lush pastures. A unique manufacturing process ensures more consistent intake and adequate levels of magnesium.
Have questions? Reach out to our friendly staff at any of our local Farmer's Coop locations. Also, be sure to follow us on Facebook for product updates, news and events.
Guaranteed Analysis
Feeding
Please consult bag for complete feeding instructions.
Navigation
Share this page
Events & Promotions