Purina Country Acres Horse 12% Pellet High Fat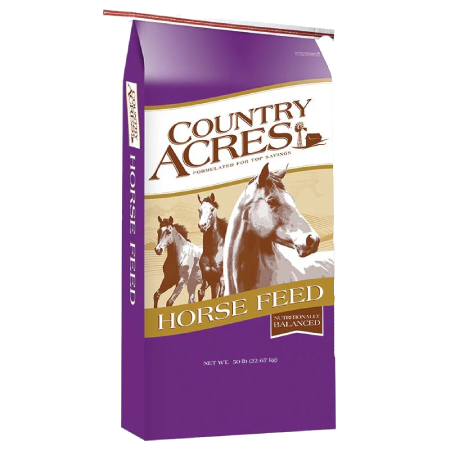 Feed with hay and/or pasture to make a complete ration for horses. Feed mature horses at the rate of ½ 1 pound per 100 pounds of body weight, along with 1 to 1 ½ pounds of hay or equivalent pasture per 100 pounds of body weight daily.
Monitor you horse's body condition closely and adjust intake accordingly. The feeding rate for working horses may need to be gradually increased to maintain body condition.
Have questions? Reach out to our friendly staff at any of our local Farmer's Coop locations. Also, be sure to follow us on Facebook for product updates, news and events.
Guaranteed Analysis
Feeding
Navigation
Share this page
Events & Promotions