Purina Accuration Finisher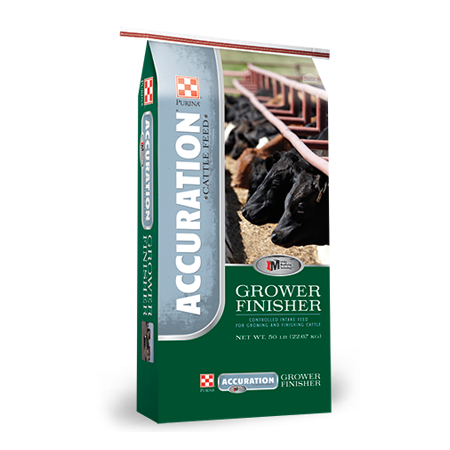 Purina Accuration Finisher is a supplement for mixing with coarse cracked corn for finishing cattle weighing over 650 lb. It is also designed for dairy beef steers weighing over 400 lb. This supplement is formulated to provide intake modifying properties to the complete ration. Purina Accuration Finisher supports a reduced need for roughage in rations, which may improve feed efficiency, reduce storage and handling costs as well as decreasing manure production.
Have questions? Reach out to our friendly staff at any of our local Farmer's Coop locations. Also, be sure to follow us on Facebook for product updates, news and events.
Guaranteed Analysis
Feeding
Please consult bag for complete feeding instructions.
Navigation
Share this page
Events & Promotions