Purina UltraCare 350 Base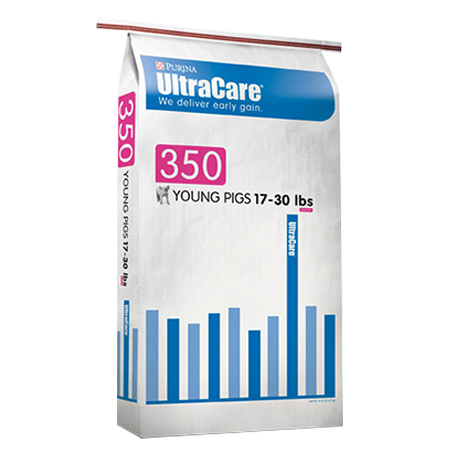 Purina UltraCare 350 Base is a cost-effective base containing the essential ingredients needed to manufacture UltraCare 350 Complete. It is convenient and flexible, allowing you to manufacture a complex pig starter without the need for inventory of multiple high-cost ingredients.
Purina UltraCare 350 Base can be used on-farm at 500 lbs. per ton along with corn, soybean meal and choice white grease to manufacture UltraCare 350.
Have questions? Reach out to our friendly staff at any of our local Farmer's Coop locations. Also, be sure to follow us on Facebook for product updates, news and events.
Guaranteed Analysis
Feeding
Navigation
Share this page
Events & Promotions