Purina UltraCare 100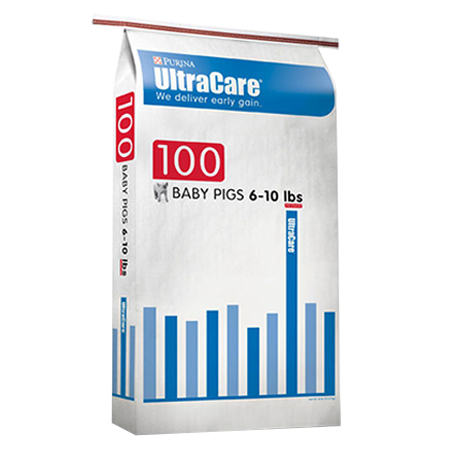 UltraCare 100 is a complex, complete pre-starter feed. Available in small pellet form for pigs from 6 to 10 lbs., it has a specialized coating with intake-enhancing technology that helps entice pigs to eat after weaning.
Support the demanding nutritional needs of young pigs. Create eaters, promote hydration, enhance feed intake, drive early gain and optimize immunity with the newly reformulated UltraCare feeds.
Have questions? Reach out to our friendly staff at any of our local Farmer's Coop locations. Also, be sure to follow us on Facebook for product updates, news and events.
Guaranteed Analysis
Feeding
Navigation
Share this page
Events & Promotions