Purina Country Acres Hog Feed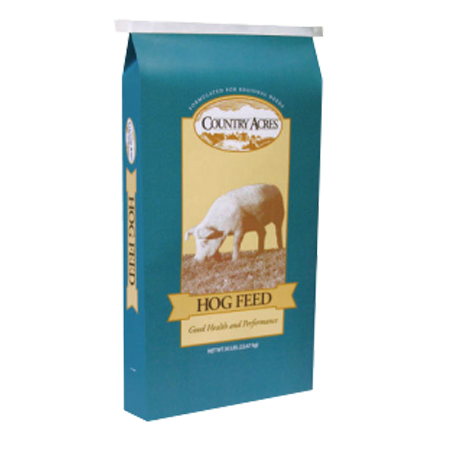 Purina Country Acres Hog Feed works for pigs from 50-100lbs. Consistent results and minimal waste are some of the benefits of this feed. Also, at the low price you will receive a high-quality product. Improves feed conversion. Hogs digest pellets effectively vs. meal form diets.
Have questions? Reach out to our friendly staff at any of our local Farmer's Coop locations. Also, be sure to follow us on Facebook for product updates, news and events.
Guaranteed Analysis
Crude Protein- 15.0%
Crude Fat- 2.0%
Crude Fiber- 7.5%
Feeding
Navigation
Share this page
Events & Promotions