Purina Ampli-Calf Starter 20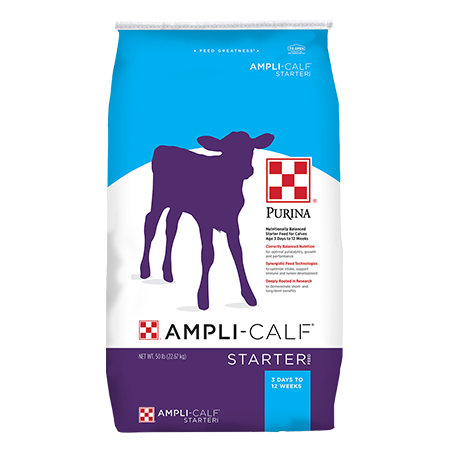 Purina AMPLI-CALF 20 Starter feed delivers a 20 percent protein calf ration through a combination of proprietary ingredients. As a result, it supports intake, rumen development, digestion and optimal calf growth.
For superior results, begin feeding Purina AMPLI-CALF 20 Starter feed at three days of age along with a performance level (22% protein) or greater calf milk replacer. Continue feeding through the first eight weeks of life. After 12 weeks, transition the diet to AMPLI-CALF Grower feed through six months of age.
Have questions? Reach out to our friendly staff at any of our local Farmer's Coop locations. Also, be sure to follow us on Facebook for product updates, news and events.
Guaranteed Analysis
Feeding
Please consult bag for complete feeding instructions.
Navigation
Share this page
Events & Promotions