Purina Ampli-Calf Jersey Blend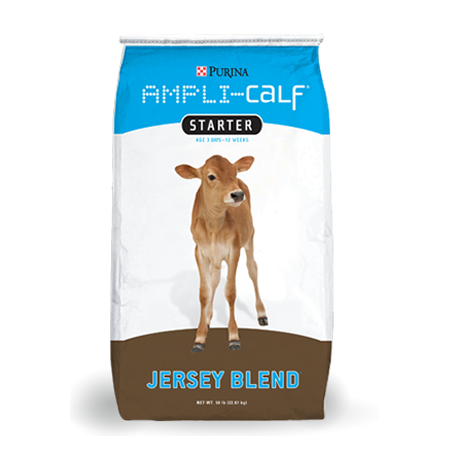 Purina Ampli-Calf Jersey Blend Starter feed is specifically formulated to meet the nutritional energy needs of Jersey calves. AMPLI-CALF Jersey Blend Starter feed contains Propel Energy Nugget. As a result, it delivers a blend of unique proprietary ingredients proven to increase feed intake, weight gain and overall height of young dairy calves.
Have questions? Reach out to our friendly staff at any of our local Farmer's Coop locations. Also, be sure to follow us on Facebook for product updates, news and events.
Guaranteed Analysis
Feeding
Please consult bag for complete feeding instructions.
Navigation
Share this page
Events & Promotions