Land O' Lakes Cow's Match Jersey Blend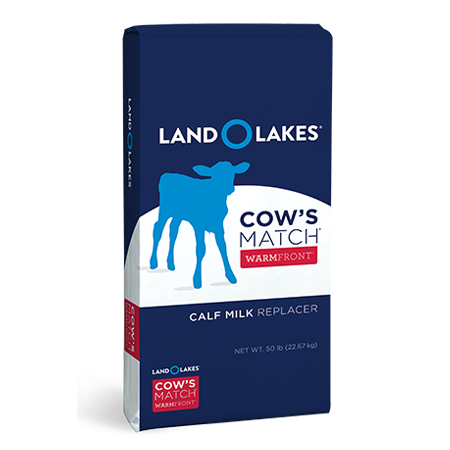 Land O Lakes Cow's Match Jersey Blend is an original formula designed to meet the unique energy requirements of growing Jersey calves. Because this formula is a Jersey-specific calf milk replacer it includes exclusive active microbials. As a result, these active microbials, along with the existing feed technologies already in the milk replacer, support a calf's gut microbiome. That's why we recommend choosing Cow's Match Jersey Blend for the health and happiness of your young herd.
Have questions? Reach out to our friendly staff at any of our local Farmer's Coop locations. Also, be sure to follow us on Facebook for product updates, news and events.
Guaranteed Analysis
Feeding
Feed 4 quarts, 2 times daily or 3 quarts, 2-3 times daily, starting after colostrum feeding on day 1.* Always provide fresh, clean water beginning on day 2. For optimal results, offer free-choice Purina® AMPLI-CALF® Starter Feed beginning on day 3.
Navigation
Share this page
Events & Promotions